The aviation industry is a rapidly growing contributor to greenhouse gas emissions, fueling global climate change. Undoubtedly, harmful gases released by airplanes degrade the health of the environment. In 2010, 2.4 billion passengers were carried by the aviation industry; in the following 15 years, this figure is predicted to increase to 8.2 billion. Therefore, creating sustainable airports is the ultimate solution to achieving an eco-friendly world. Thanks to Cochin International Airport, which has become the world's first green airport. This airport has also earned the Champions of Earth Award 2018 and the United Nations Highest environmental honor for this significant contribution. Despite its passenger traffic, it is the largest airport in Kerala and the seventh largest in the world. Let's talk about Cochin International Airport unlisted shares and how it is a golden opportunity for retail investors to earn high ROI.
Glance At The Sustainable Approach Of CIAL
It might be shocking, but more than 1000 flights depart out of Cochin International Airport weekly and handle more than 10 million passengers annually. This airport hosts 27 airlines and three doses of shops and restaurants – all running on solar energy. According to BBC News, Cochin International became the world's first solar-powered airport in 2015. This sustainable airport was built under the public-private partnership model. Honorable Chief Minister Mr. Oommen Chandy inaugurated this 12 MegaWatt solar power plant on 18 August 2015. This model comprises 46,150 solar panels put down across 45 acres of land near the air cargo complex. With this project, Cochin International will have 50,000 to 60,000 units of electricity per day to efficiently run all its operational functions, making it completely "power neutral."
As per the Economic Times report, after receiving power neutrality back in 2015, Cochin International Airport announced that it had reached a surplus of energy. It means the CIAL's footprints are now reduced to a great extent. Looking at the success of the Cochin International Airport, the government has made it mandatory for every airport in the country to generate at least 2 MW of solar energy. With the such tremendous achievement, CIAL unlisted shares are a worthy investment option for retail investors to consider.
Milestone Achieved By CIAL 
In a statement, CIAL said, "The airport also achieved another milestone with this installation, introducing cost-effective high-density polyethylene floats, using French technology, on which 1,300 photovoltaic panels were mounted and laid over two artificial lakes located on the 130-acre CIAL golf course." It clearly highlights that CIAL has successfully accomplished the idea of total sustainability management (TSM) in its golf course, where water from the sewage treatment plant is utilized for water harvesting through 12 artificial lakes. The goal of CIAL is to become the most significant power producer after Kerala State Electricity Board (KSEB). Today, CIAL has become a role model for other airports worldwide, spreading the word to switch to green energy.
Financial Performance 
CIAL has witnessed tremendous growth in terms of sales, profit, or ROI. The airport recorded net sales of 502.5 crores in FY22 from 267.6 in FY21. Further, the operating profit was 74.2 crore in 2021 and 248.9 crores in 2022. With such an enormous and positive financial performance, Cochin International Airport's unlisted shares can be a great deal for investors to earn high ROI in the future. Though CIAL has not filed DRHP with SEBI yet, they plan to go public soon. As a retail investor, you should buy CIAL unlisted shares before it goes public, as you can reap many advantages in the future after their listing on the stock exchange market. If you plan to buy Cochin International Airport unlisted shares, then you should count on the best share trading platform in India.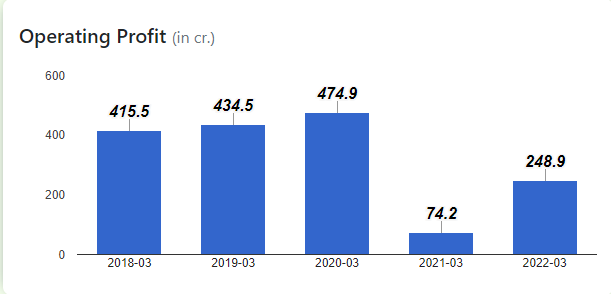 Buy Cochin International Airport Unlisted Shares With Stockify
Stockify is India's leading online trading platform making the buying and selling process much easier for investors. You can connect with the professionals at Stockify, as they will guide you throughout the process. It is essential for you to get experts' advice on the company's EBITDA, profit, EPS growth, and other performance indicators before starting trading. Apart from investing in CIAL unlisted shares, you have plenty of pre-IPO companies to choose from on Stockify. The companies can range from technology to health, solar, finance, beverage, and many more. Just connect with the experts at Stockify and start trading today!